The sellers Mr S... and his step-daughter Ms Lena C... and I were at the HDB office on Thu 10-Jan-08 for the 2nd appointment to seal the final legal documentation for the sale & purchase of the flat.
Today the ID went with me to the flat for a joint inspection to understand what I wanted to renovate. He needed to do that before he could draft a proposal. I felt he was earnest, sincere and competent.
Subsequently he was unable to undertake my renovation. He admitted he was already overwhelmed with other projects on hand when I queried why I did not receive his written proposal after the joint visit despite a lapse of two weeks. Pity!
Entrance to flat
Living Room
Bedroom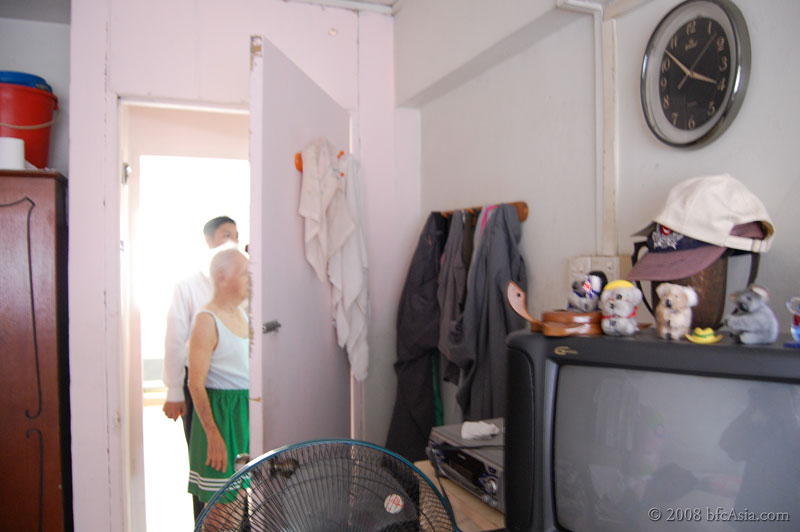 The ID taking a photo of the kitchen
The kitchen was in terrible condition
Toilet Basin
Squat toilet in flats built in the early eighties
Bathroom